What's the 9th anniversary gift? The wedding anniversary gifts by the year has pottery or willow wood as the choice for the traditional list. The modern list places leather in this place, instead. What do each of these selections symbolize in marriage?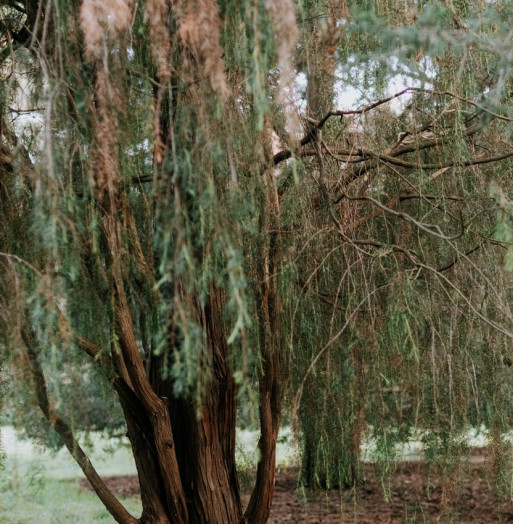 Willows grow best where there is abundant water and sunlight. They thrive along streams and waterways. The willow tree produces tough pliable twigs. These twigs bend but do not break. Th diamond willow is found only in those willows who survived fungus attacks and have adapted to grow around the problems. By so doing they are prized by wood carvers for strong contrasting colors and its sculptural irregularity of shape. Marriages grow best under optimal conditions of loving care and abundant provision, but some have had to grow through struggles and problems. You are diamond willows and are prized for your uniqueness and your adaptation that has given your marriage rich colors that have withstood the test of time. Your marriage has demonstrated stability and beauty and has been formed through the pliable character of your relationship.
Pottery serves a very useful purpose and is often formed from clay which does not have strong cohesion; however, it can become a thing of beauty and a very useful vessel, if allowed to take shape on the potter's wheel by a master potter. It is heated to a high temperature which increases the strength and the rigidity of the object which is far superior to a blob of clay. A marriage brings together two individuals that are like a lump of clay; they need to be fashioned into a beautiful vessel, that a master potter can shape into a magnificent vessel providing a useful purpose. The couple can finish the vessel with gorgeous adornment if they supply the effort needed for a successful marriage.
Leather, as the modern day gift, is extremely soft to touch and is dyed right through. Leather has great resistance to tearing and that is why bikers often wear leather jackets. This very durable and has long-lasting qualities. Although unprotected leather can be damaged by stains, protected leather has been treated and has very high resistance to staining. Our marriages should have a softness and pliability in relationship. In our marriages we must develop a great resistance to tearing or splitting apart and develop long-lasting qualities. Why leather for this anniversary gift idea? The argument goes something like this: Leather provides strength, durability, sustainability and high quality that symbolizes what is needed for the couple in this stage of their marriage.
Anniversary Gifts Wife
When one searches for, "anniversary gifts wife," there are many exceptional gifts to buy for this present. If financing permits, planning an exceptional holiday or even a short holiday retreat will bring lasting memories. As the great plains of North America have many willows and diamond willows and also are home to many cattle that supply leather; this would make an excellent choice to plan a holiday.
Which wife would not be thrilled with a matching set of leather jackets especially if personalized with your names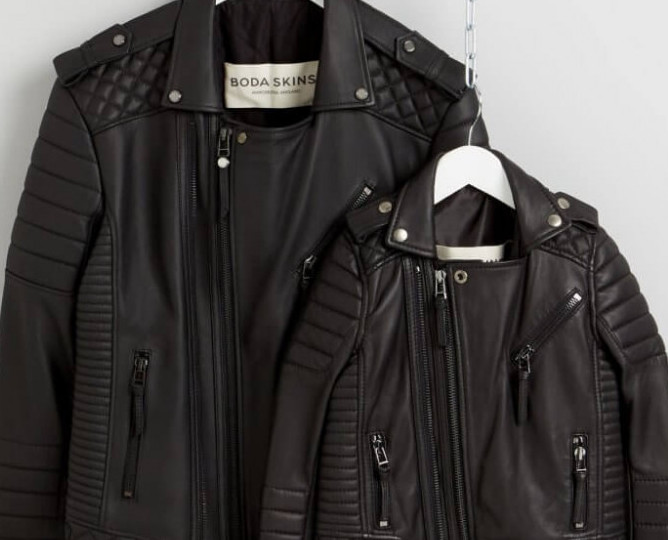 and a unique motto? There are many quality pieces of furniture that would also make remarkable gifts.
There are many pottery sets that can be obtained, from giant urns to delicate crafted coasters. The types and variety is extensive but if you choose this gift selection, it is important to chose quality for such a celebration.
Willow furniture is versatile and has many functions but would your wife enjoy a wicker outdoor set where she should relax and entertain? How about an extra special gift of a diamond willow bedroom lamp?
Anniversary Gifts Men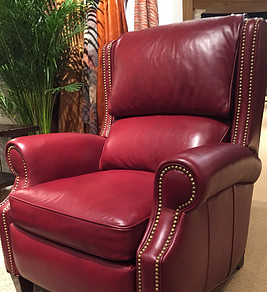 When one searches for, "anniversary gifts men," they you are to buy a gift for their man. If he is into gardening, A set of beautiful flower pots might be nice. Many men would like to receive a personalized cup with a message of your love. A perfect anniversary present for many men is a nice place to relax. There are many relaxing willow chairs and the ultimate gift for many men is a leather recliner with a message so he can relax after work. This is a convenient opportunity to purchase lovely matching black leather relaxing recliners. By stitching a simple red leather heart on the headrest of each, you would have a permanent reminder of your special occasion. Ladies enjoy sitting on clean and durable car seats, but to men it is spectacular when the lady buys new leather bucket seats for the vehicle. If your man is into hunting; you can buy a beautiful hunting rifle case in order to keep the gun secure. Which man would refuse a glamorous leather suitcase for your special holiday trips, especially, if he found a special love note with tickets to a famous resort? For a man that enjoys musical instruments or photography you can purchase a leather carrying bag for either the instrument or the camera. What man would not think it so cool if the couple purchased the same kind of leather jackets? These jackets can be insulated for winter or be used in spring but they have fantastic durability and are usually made with high quality standards. The list is extensive and one just has to keep looking until the perfect gift is bought. So when searching for, "3rd anniversary gifts him"; the result should give you many choices of gifts to buy.
Traditional Anniversary Gifts for Each Year
There are many choices for the traditional anniversary gifts for each year for the 9th anniversary gift. Thought should be placed upon whether the gift is a unique personalized wedding gift idea that will inspire the couple to become closer to each other.
Bent willow branches make special handcrafted furniture that is used in sofas, love seats, chairs, end tables, bookcases and magazine racks. Wicker furniture often can have pillows. These pillows can be bought and changed every season to give the space a new-look. This results in versatility.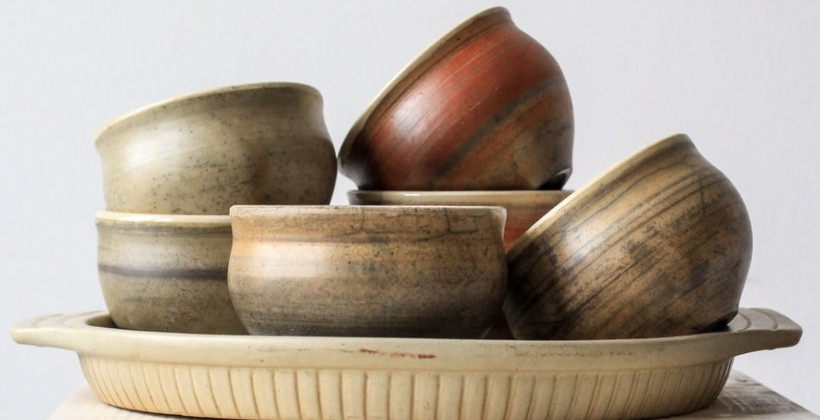 Clay-based pottery is based upon three main groups: earthenware, stoneware and porcelain All of these groups have slightly different roles and purposes. Earthenware is slightly porous and coarser than stoneware and porcelain. It will often have a glaze applied to make it attractive, Stoneware is dense pottery fired at high temperatures to make it resistant to liquids,
In this way it can be useful for pitchers and vessels requiring the holding of water or other fluids. Porcelain is a ceramic material made by heating substances, Porcelain is highly valued for making plates and other fine tableware. Flower pots, flower vases, coffee mugs, wall art, pencil holders, bowls, plates, soap dishes, paper weights, containers of all types with lids, oven casserole makers, salt and pepper sets, wall tiles, figurines, canisters, pitchers, table art, flower vases and tea pots and urns.
What is the Best Wedding Gift Ideas
The list of 9th anniversary leather gift ideas can be huge with imagination and the proper amount of stimulation. Importantly,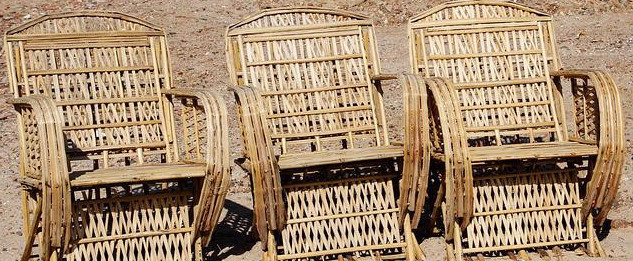 the idea of it becoming personalized wedding gift ideas is very real if one considers the uniqueness and the incredible diversity of married couples. Each one has their likes and dislikes and their tastes are each very different. For this reason, take time to reflect on your purchases and to make them personalized 9th anniversary leather gift ideas that will touch the heart and encourage the couple to see the value in their marriage. Sometimes the love demonstrated and the encouragement given is much more important than the actual gift but if you take the time to consider their feelings you will select perfect personalized wedding gift ideas that will truly shape the life's of the recipients! A beautiful; set of leather curtains in their favorite color will add a personal touch. There is beautiful leather items that can be bought and placed in a special location in the home.
A selection of furniture of different types will illustrate the many uses of leather Sofas, benches, Armchairs, Desk chairs, Executive chairs Director's chairs, Stools, student chairs and dining room chairs all can be purchased made with leather. Leather's durability, sustainability and strength make it the fabric of choice in excellence in keeping with the theme of personalized wedding anniversary gift ideas. Shoes, belts, leather hats, drink coasters, leather photo albums, smart phone cases, butler trays, motorcycle bags, leather pillows, leather jewelry, hair accessories, travel kits, lamp shades, brief cases,
steering wheel covers and deer hide rugs all are beautiful lasting and durable items that will be appreciated for the rest of your lives.
Conclusion
To answer the question, "what's the 9th anniversary gift?", is an enormous task and provides you with many gift ideas that can be used as personalized wedding gift ideas for this special and worthy event.