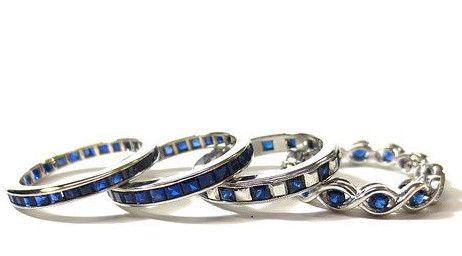 In the category of the 25th wedding anniversary gifts there are many personalized wedding gift ideas. The popular choice is a silver gift as this is a celebration of the 25th anniversary and 25th anniversary gifts as found in the Wedding anniversary gifts by the year. It is no wonder that this anniversary is celebrated as the "silver anniversary" and that silver is the natural choice.
Momentous occasions are deserving of celebrating in grand proportions as the statistics indicate that only 35% of all married couples marriages survive until this occasion. As such, this ACCOMPLISHMENT needs to be recognized and celebrated differently than other anniversaries leading up to this point. It is similar to a country recognizing its 100th birthday! Shopping for unique personalized gift ideas that will create lasting memories of this grand celebration should not be minimized. The personalized wedding gift ideas provided in this article will emphasize the gift purchase as being directly linked with silver. This notion is again supported by wedding anniversary gifts by the year.
25th Wedding Anniversary Gifts: Novelty Wedding Gifts
What are novelty wedding gifts? They are gifts which contain a quality of being new, original, or unusual. How do you plan a wedding gift that is in one of these categories? Original implies some creativity on your part to help make this a special day. What are novel ideas to get your creativity flowing on this 25th anniversary?
:
* Make a romantic poem, take a gorgeous background and place the words in the right place. Now get it printed on a large canvass and placed in a frame. Since this is the 25th wedding anniversary, Get a beautiful silver colored frame to fit around the special romantic poem. You can do this same idea with wedding vows, their wedding song, a Cologne of family pictures with the saying, "A memory of a Beautiful 25 Years!."
*Take a wedding picture and a beautiful picture of today's couple and get them to be put together in a progression of images that can be enlarged and placed on a large canvass. Protect it with glass and buy special silver trim to go around it to represent the 25 years!
*Choose one of my professional artists who will put the couple's image as a sketch and then apply it to a large canvass. It will then be covered with glass with a special silver anniversary plate affixed to it somewhere where attractive.
*Buy a sterling silver serving tray With the family names and the saying joined as one! Celebrating 25 years!
*Get two special roses silver dipped and lay them on a special wood frame with an engraved silver plate of congratulations.
* Purchase a silver locket with a picture an ice bucket the couple inside for the lady. For the man give him a sterling silver wrist band with a special engraving.
*Purchase an ice bucket with a sterling silver plate attached that has been engraved.
*Find pictures to show the progression of homes and make a large collage. Then add a silver frame and for some wows attach a silver anniversary plate.
*Buy a 25th anniversary plate lay it on a beautiful piece of wood then put then on the left with a marriage picture and now on the right with a picture after 25 years.
* Use one of the artists to paint a 25th anniversary picture or a then and now picture.
*Buy a white comforter and embroider a special anniversary message. Buy some light linen material and get the guests to sign using liquid embroidery. Lastly get it sown professionally on the comforter.
These are all great novelty gift ideas that are all based on the Sterling Silver theme associated with wedding anniversary gifts by the year.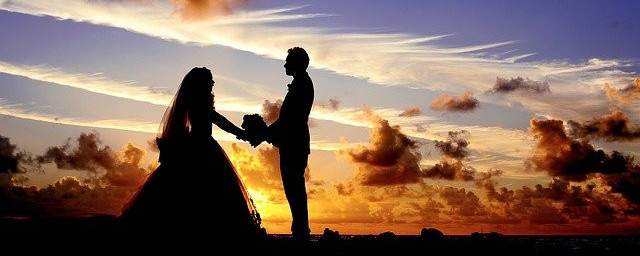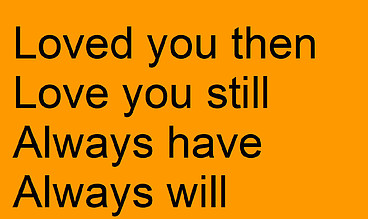 Wedding Anniversary Gifts by the Year: 25th Anniversary Gift Ideas
Once we get through the novelty items we must be more specific. We will keep in tradition the silver theme, however. The following make great silver anniversary gifts: Pictures of each you can find on this site and order if you wish. I do make a small commission for anything ordered,
*Silver Sterling enchantments to remind you of this special moment.
*An engraved ice Bucket marking the occasion.
*A special steak knife set with sterling silver enclosed in a 25th anniversary celebration container.
*Purchase two long steamed roses and have then dipped into silver coating.with twisted into one base.
*Silver candle stick holders with a romantic note. You add so much spark to my life!
*Pandora Sterling Silver Charms.
*Sterling Silver Bracelet,
*Sterling Silver Ring.
*Sterling Silver with Diamonds Ring.
*Sterling Silver Earrings.
*Sterling Silver Locket with a picture of the couple.
*Silver watches (His and Hers)
*Sterling Silver Cuff links.
*Stunning Sterling Silver Diamond Studded Wedding Ring.
*25th Anniversary Engraved Wedding Trays.
*Sterling Silver Bracelets.
*Pendant Necklace with Sterling Silver and Pearls.
*Pictures of the progression of homes that they have lived in with a Silver Anniversary Plate attached in a corner.
*Then/Now Pictures with a Sterling silver base 25 years of Cherished Love!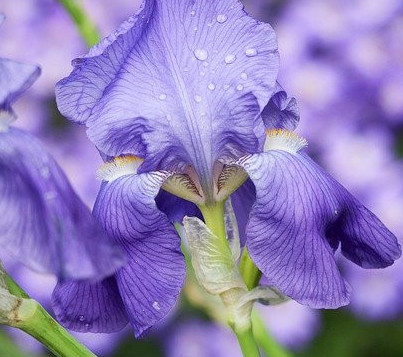 The 25th Anniversary flower is the Iris. This flower symbolizes trust, wisdom and valor. These qualities are certainly valued and cherished.
25th Anniversary Gift Ideas: 25th Wedding Anniversary Invitations
This silver anniversary is to be celebrated much like your wedding. Special wedding Anniversary Cards are in order. I have already mentioned just how special this wedding anniversary celebration is. It marks a special mile stone, indeed, when one considers that more weddings have failed than those that have succeeded to this point. Momentous occasions are something to be excited about. Momentous occasions are why that of all wedding anniversaries this event is so deeply cherished. Momentous occasions are the reason that specialized cards are used and sent to the invited guests, just like when the marriage occurred. You want to invite everyone and memorialize such a watershed moment in their lives!
Conclusion
The 25th Anniversary is like no other and should be celebrated with vigor and with gusto. It is such an important measure of the marriage and provides special moments that need to be lasting. The anniversary gifts by the year choice of course, is Sterling Silver. This has been chosen for its lasting qualities. 25th anniversary wedding gifts and 25th wedding anniversary cards will help the event to have the importance that it deserves!